Team
Andrew G. Kanelos
Executive Chairman and Chief Governance Officer
---
Andrew has more than 20 years' experience in the life and annuity industry, and ten years in leadership roles of Bermuda entities most recently as Transamerica Life Insurance Company's Managing Director Offshore Companies overseeing five of Transamerica/Aegon's Bermuda life and reinsurance entities.

During his career Andrew rose through various positions from market research, product pricing, fixed and variable annuity reinsurance solutions, to captive management. From 2010 to 2020 Andrew served as Co-Managing Director and Chairman of SA Reinsurance Ltd focusing on reinsurance and hedging of Japanese variable annuity guarantee risk. And served as Chairman of Transamerica Life Bermuda Ltd from 2016 to 2020. Andrew has also held positions with Merrill Lynch, the Chubb Group of Insurance Companies and completed consulting services engagements with ING's Institutional Financial Products Division.

Andrew holds a B.A. from Texas Christian University and an M.B.A. from Pepperdine University's Graziadio School of Business.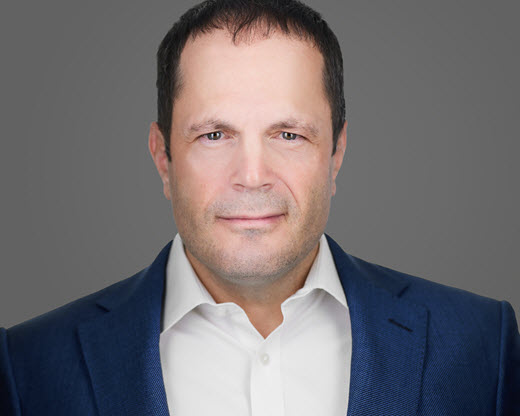 Stelian Dragan
President & Chief Business Development Officer
[email protected]
---
Stelian has over 18 years of experience in the life and annuity industry, acting in various client-dedicated roles across reinsurance, capital markets and equity research. He was one of the early employees of Athene Life Re (ALRe), where he lead its marketing and business development effort. While at ALRe, Stelian was instrumental in securing landmark mandates that generated multi-billion-dollar reinsurance premiums, and helped establish the new business (flow) offshore reinsurance market, with Athene as its leader.

Prior to Athene, Stelian acted as the Chief Operating Officer at Tiriac Holding, a European family office with over EUR1.5bn in assets under management across insurance, banking, leasing, real estate and private aviation. During his tenure, he orchestrated the turnaround of several strategic projects in key business lines and was a board member of UniCredit Romania, Tiriac Leasing and GlobeGround (handling/cargo).

Stelian also held client coverage positions at Bear Stearns as part of the Strategic Finance Group (capital markets & banking joint venture), and at Deutsche Bank in Debt Capital Markets and Equity Research.

Stelian holds a BS from Southampton College and an MBA from Columbia Business School.
Ahwaz Chagani
Vice President and Chief Financial Officer
[email protected]
---
Mr. Chagani has over 15 years of experience in the (re)insurance industry. Mr. Chagani is responsible for overseeing Oceanview Re's actuarial function and aspects of its risk management function.

Prior to joining Oceanview Re, Mr. Chagani was the Head of Group Actuarial and Risk, and Approved Actuary, for the Argus Group where he oversaw actuarial valuation, capital reporting, aspects of risk management, and IFRS 17 implementation. Mr. Chagani was instrumental in the design and rollout of the Argus Group's new risk management framework. Before joining the Argus Group, Mr. Chagani was the Head of Corporate Actuarial and Approved Actuary for AIA Reinsurance Ltd. where he was responsible for several aspects of actuarial and risk functions. Before that, Mr. Chagani was a Consulting Actuary with the Dion Strategic Consulting Group and held various actuarial roles at Manulife Financial.

Mr. Chagani is a Fellow of the Society of Actuaries, Fellow of the Canadian Institute of Actuaries, Chartered Enterprise Risk Analyst, and holds a Bachelor of Mathematics Degree from the University of Waterloo.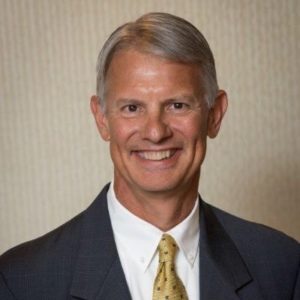 Robert Beuerlein
Independent Director
---
Mr. Beuerlein has over 35 years of actuarial, insurance, and financial experience and has made considerable contributions to the actuarial field. Since 2013, Mr. Beuerlein has served as a consultant for RM Beuerlein Consulting, utilizing his deep expertise in the insurance industry.

Prior to that, Mr. Beuerlein had been Senior Vice President and Chief Actuary of the AIG Life and Retirement Companies since 2001, including American General Life Companies (American General) since 1999. Mr. Beuerlein had previously served in the same role at Franklin Life Insurance Company since 1991.

Prior to that, Mr. Beuerlein was employed by Tillinghast-Towers Perrin, Inc. as a Consulting Actuary. Mr. Beuerlein's consulting practice focused primarily on mergers and acquisitions, product development, and financial reporting within the life insurance industry in the United States and Europe. Before that, Mr. Beuerlein was an Actuary with Great Southern Life Insurance Company. From 1998 to 2008, Mr. Beuerlein was a member of the board of governors for the Society of Actuaries and served as President in 2006.

Mr. Beuerlein was also a board member of the American Academy of Actuaries from 2004 to 2006 and served as President from 2016 to 2017. Mr. Beuerlein earned a Bachelor's degree in actuarial science from the University of Nebraska. Mr. Beuerlein is a member of the American Academy of Actuaries and holds the Fellow of the Society of Actuaries and Chartered Life Underwriter designations.
Christopher Harris
Independent Director
---
Mr. Harris is a seasoned CEO and board member with over 25 years of global risk management, financial services, and leadership experience. Chris served as CEO and President and board member of Montpelier Re Holdings Ltd. (NYSE: MRH), a $2 billion property and casualty reinsurer from July 2008 to July 2015. In addition, Mr. Harris served as Chairman of the Board for Blue Capital Reinsurance Holdings (NYSE: BCRH) since its inception in 2013 until the acquisition of Montpelier in 2015.

Prior to his CEO role at Montpelier, Mr. Harris served as Chief Underwriting Officer, Chief Risk Officer, and Chief Actuary. Earlier in his career, Mr. Harris managed the risk consulting practice for a large accounting firm and served in an underwriting and actuarial management role for the divisional office of a large U.S. commercial insurer.

Mr. Harris is a member of the National Association of Corporate Directors (NACD) and an ARIAS U.S. Certified Arbitrator.

Mr. Harris's professional designations include Fellow of the Casualty Actuarial Society (FCAS), Chartered Financial Analyst (CFA), and Chartered Property and Casualty Underwriter (CPCU). Mr. Harris holds an MBA with a specialization in Financial Management and a BS in Mathematics.